Celebrate Success with our Burgundy Beginning Grand Opening Flower:

Introducing 'Burgundy Beginning,' the grand opening flower arrangement that symbolizes a journey of prosperity and success. This stunning ensemble is designed for the discerning gentleman who appreciates the power of a bold statement.

Rich Hues for a Rich Future:
Brimming with the deep, luxurious tones of burgundy, our arrangement features an opulent mix of red roses, red lilies, and red spray roses, complemented by the warm glow of red alstroemerias. The exotic allure of renanthera orchids is paired with the rustic charm of echinacea purpurea and bronze mums, creating a masterpiece of floral artistry.
Crafted for Impact: 
A grand opening is a momentous occasion. 'Burgundy Beginning' is crafted to leave a lasting impression, ensuring your business debut is as memorable as the aspirations it holds.
A Toast to New Ventures:
Each flower in this arrangement is a nod to growth and flourishing ventures. It's not just an arrangement; it's a toast to new beginnings, a celebration of progress, and a wish for unending success.
Seamless Experience:
From easy online ordering to prompt delivery, we ensure that 'Burgundy Beginning' arrives at your grand event in impeccable condition, ready to steal the spotlight and set the stage for your success story.
Why Choose 'Burgundy Beginning'?
Hand-selected blooms for peak freshness and vibrancy.
A visually striking arrangement that stands out at any event.
A symbol of ambition and prosperity.
Hassle-free ordering and dependable delivery service.
Embrace the Promise of Prosperity:
Secure your 'Burgundy Beginning' now and let this grand floral arrangement be the emblem of your business's bright future. It's more than a bouquet—it's a commitment to excellence and a harbinger of the success that awaits.
Share
查看完整資訊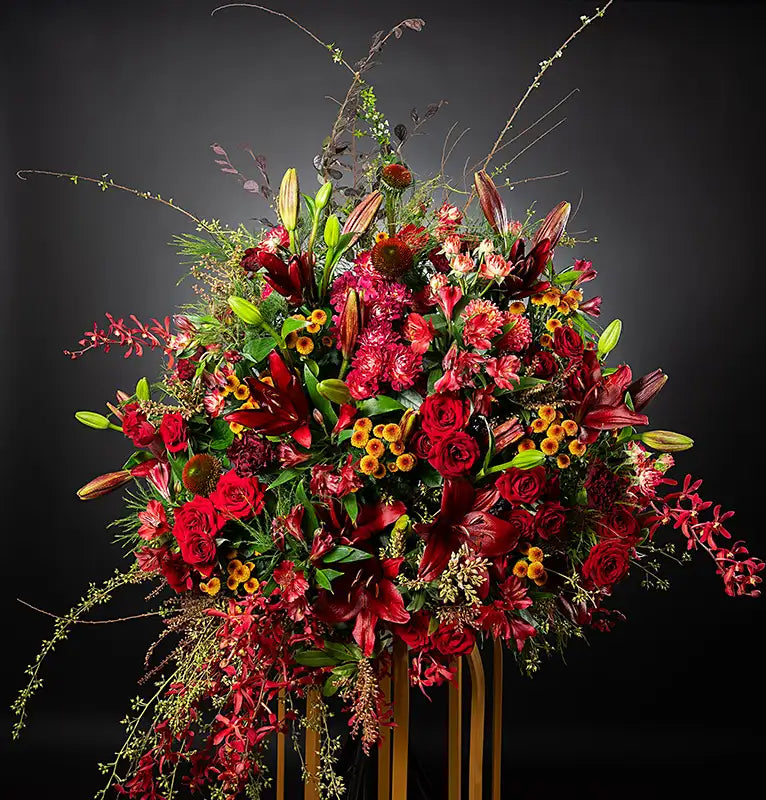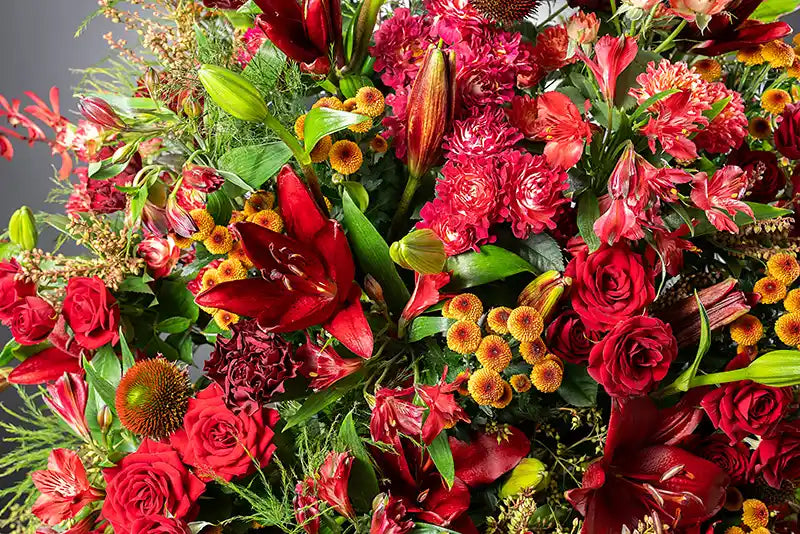 What set us apart
Globally sourced fresh flowers

Award-winning florist

Delivery with care