Introducing the "Rose Garden" bouquet, a harmonious blend of pink Ohara, purple roses, light pink roses, Champagne roses, peach roses, and White stock flowers. This isn't just a bouquet; it's a symphony of nature's finest, capturing moments of pure affection and heartfelt wishes.
Experience a world of romance and elegance with this bouquet. The meticulously selected roses, with their radiant hues and captivating fragrances, evoke feelings of pure love, deep admiration, and cherished memories.
Every rose in this bouquet tells a story of cherished moments, of deep connections, and of love that's both romantic and sophisticated. It's not just an arrangement; it's a canvas for you to express your most heartfelt emotions.
Whether you're celebrating an anniversary, expressing deep gratitude, or simply wanting to let someone know they hold a special place in your heart, the "Rose Garden" bouquet is the ideal choice to convey your emotions with elegance and sincerity.
Share
查看完整資訊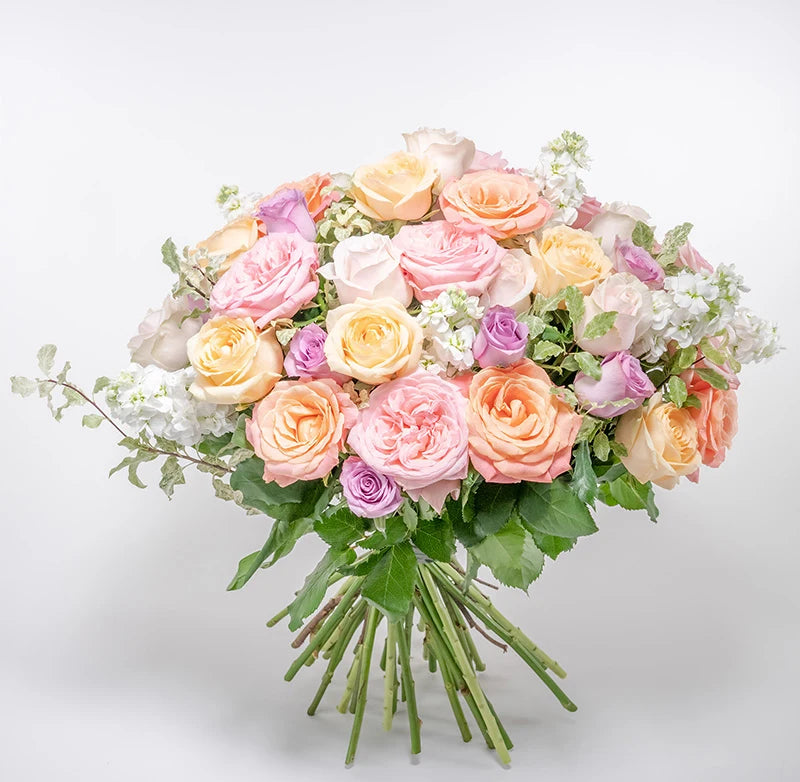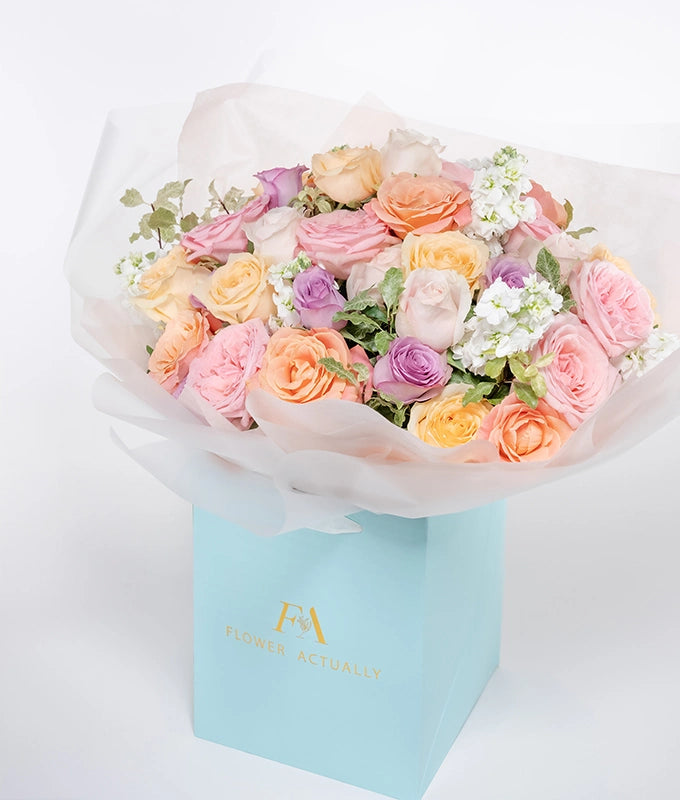 What set us apart
Globally sourced fresh flowers

Award-winning florist

Delivery with care